Doctors Cave Beach -

Montego Bay Jamaica
---
---
---
Wanna share something Jamaican with us? Share Your Submission HERE!!
CARE to SHARE???... Share this awesome content with your friends now...
---
Doctors Cave Beach -
Energetic, stunning and exciting, Montego Bay on Jamaica's north coast embodies a spirit that invites us all to come out and play.

A definite favorite among travelers in search of a good time, the second city is a great place to have your fill of relaxation and revelry.
World famous white sands and crystal clear waters fed by a mineral spring combine at the beautiful Doctor's Cave Beach in Montego Bay.
It was founded in 1906 nestled between the Marine Park and the Hip Strip when Dr. Alexander James McCatty generously donated his beach property.
Dr. McCatty and his friends were mainly from the medical profession and, at that time, they entered the tiny beach through a cave, hence how the name was born.
The cave however, was destroyed by a hurricane in 1932.
The water which is crystal clear has a temperature range, winter and summer from 78 to 84 degrees Fahrenheit, 22 to 28 Celsius.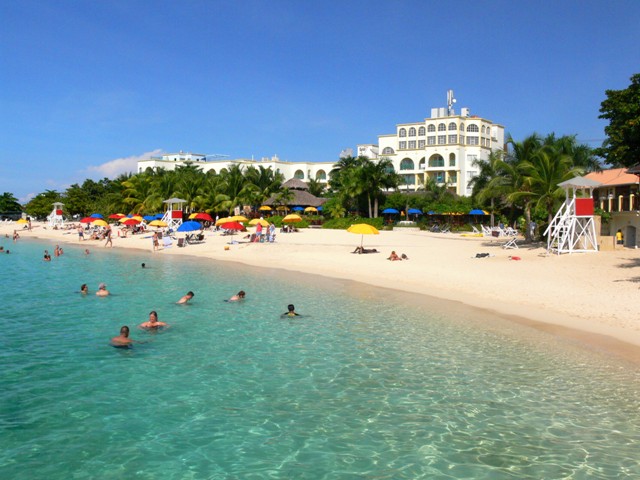 The translucent water is known for its mineral content and its golden sands and turquoise water provide the perfect place to enjoy the tranquil warmth of the Caribbean Sea. Visitors can even watch brightly colored tropical fish swimming close to the surface.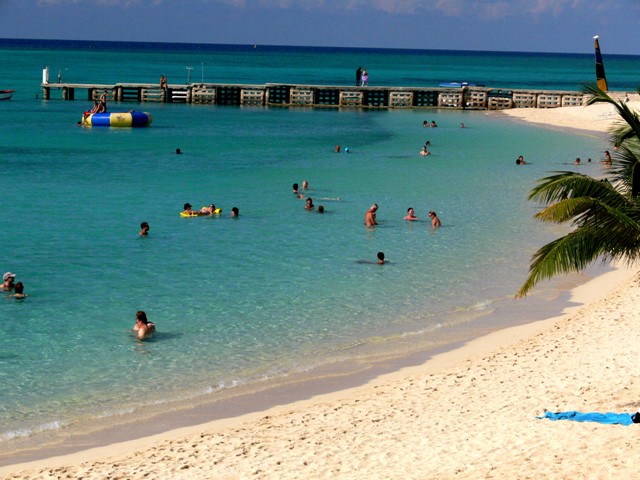 Doctor's Cave is more than just a great beach, it is known for its tropical, metropolitan feel. Visitors who crave activity and action will especially enjoy the offerings of this ideally located spot.
Although many other beaches have some of the qualities of Doctor's Cave, none have all of them. The new "Groovy Grouper" Beach Bar and Grill provides a great variety of meals and drinks.
Doctor's Cave beach is not too far off the beaten path in Jamaica and offers a chance for tourists to meet new people and enjoy a lively beach ambiance. The neighborhood at Doctor's Cave features a wide variety of dining options, ranging from traditional Jamaican cuisine to international fare to pub-style steak dinners.

So whenever you get a chance to visit Jamaica or if you are already in Jamaica and need a place to relax and unwind, make your choice Doctors Cave Beach.
photos courtesy of www.doctorscavebathingclub.com
---
CARE to SHARE???... Share this awesome content with your friends now...
---
If you found this page useful, please feel free to subscribe to my weekly newsletter, The Jamaica Land We Love Digest. 
It gives you information every week about the new information that I have added to the site, including any new developments and great Jamaican stories from Jamaicans and lovers of Jamaica worldwide!


---

Other Great Articles You Might Have Missed
Visitors' Favorite Pages