Reggae Beach -

A Tiny Slice Of Heaven
---
---
---
Wanna share something Jamaican with us? Share Your Submission HERE!!
CARE to SHARE???... Share this awesome content with your friends now...
---
Reggae Beach is a 250 acre property located on the border of St. Ann and St. Mary, about 10 minutes east of the vibrant Ocho Rios.

It is nestled in lush tropical greenery and is a quarter (1/4) mile stretch of pure white sand.
A famous Jamaican landmark, this breathtaking picture-perfect spot is a tiny slice of heaven
This beach is known as one of the quieter, less-crowded beaches in Jamaica and is considered as one of the island's best-kept secrets.
It is also renowned for its Friday after-work jams which goes on until 1 a.m.
In 2008, the Caribbean Urban Music Awards were presented at this beach, which were based on the votes of over 1.5 million Caribbean music fans worldwide. 
Award recipients present at the ceremony were Beenie Man, Spragga Benz and Sly and Robbie.
Lounge chairs are lined along the seashore, some grouped amongst shady random clusters of hundred year old almond and palm trees, while others are arranged closer to the water's edge.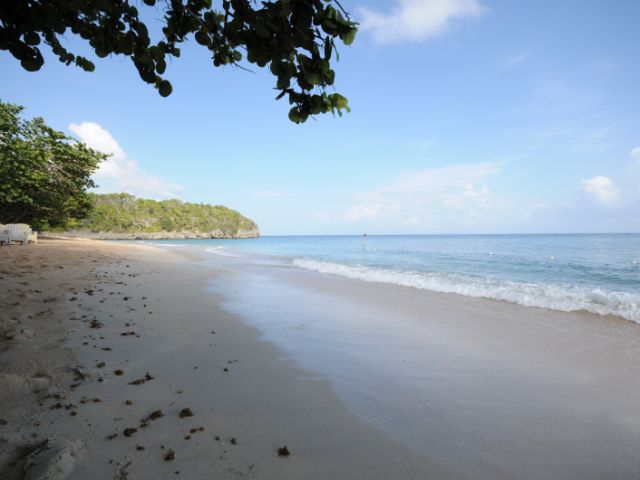 If you are looking for a beach that does not get crowded then this is the place to be.


While at the beach, enjoy soft reggae music and great Jamaican hospitality as you cool out under a palm tree with a fresh fruit cocktail from the "Village Beach Bar".

You may even opt to try some succulent Jamaican-style fish, lobster, conch or spicy jerk chicken from the grill.

Capture a golden tan while drifting peacefully across turquoise waters on a lie-low float. From waving fan coral to colorful clown fish and graceful rays, you will find plenty to look at while snorkeling the bay's reefs.

You can also kayak the coastline or hike the natural trails or experience a seaside massage here. Try the seasonally fresh native fruits like mangoes, guineps, guava, ortanique, sugar cane, pineapple, papaya or naseberry.

Games and more are on site. Challenge a friend to a game of backgammon, checkers, or join a domino game. You name it, this beach has it all.

So the next time you are in and around the St. Ann and St. Mary are, be sure to check to the infamous Reggae Beach and all its offerings.
---
CARE to SHARE???... Share this awesome content with your friends now...
---
If you found this page useful, please feel free to subscribe to my weekly newsletter, The Jamaica Land We Love Digest. 
It gives you information every week about the new information that I have added to the site, including any new developments and great Jamaican stories from Jamaicans and lovers of Jamaica worldwide!


---

Other Great Articles You Might Have Missed
Visitors' Favorite Pages