Edward Seaga -

Jamaica's Fifth Prime Minister
---
---
---
Wanna share something Jamaican with us? Share Your Submission HERE!!
CARE to SHARE???... Share this awesome content with your friends now...
---
Edward Seaga was born on May 28, 1930 in Boston, Massachusetts, of Jamaican parents who was travelling then. They brought him home when he was three months old. Seaga's parents were Phillip George Seaga and Erna nee Maxwell.
His full name at birth was Edward Phillip George Seaga.

He attended the Wolmer's Boys School, in Jamaica, and in the USA, Harvard University, where he graduated in 1952 with a degree in the Social Sciences.

Seaga has a great personality. He is a serious and sharp thinker, witty and gifted in producing the apt, cutting phrase. Despite a dour look most times, he has a great sense of humour and is known widely for his exceptional deeds of kindness and rendering of practical assistance to the poor and needy.

Edward Seaga has a great service record. He has a long and impressive record of important and innovative accomplishments, beginning formally with his nomination to the Legislative Council at 29 years old. He was the youngest person ever to hold that membership.

He was also the Leader of the Jamaica Labour Party (JLP) from 1974. He then later became Jamaica's fifth Prime Minister in the year 1980 and he held that office for two successive terms. That is from November 4, 1980 to February 13, 1989.

Local constituency organization and national cultural development are two areas of particular achievement for Edward Seaga.

For forty years he was successful in a constituency that no other politician was able to hold for more than five years.

His transformation of depressed inner-city areas within his West Kingston constituency, into vibrant communities, made him the unrivaled king of constituency transformation in Jamaica.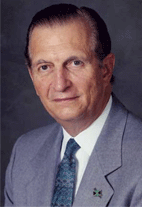 Culturally, though, he was the nation's leading pioneer of ideas and institutions to promote culture, nationally and internationally.

Seaga has authored booklets namely:
Parent Teacher Relationship, 
Development of the Child, and, 
Revival Cults.
He was also compiler of an album of music called Folk Music of Jamaica, which was recorded by Ethnic Folkways Library.

He was married twice to Marie Elizabeth 'Mitzie' nee Constantine, his first (1965), and then to Karla Frances nee Vendryes (1996).

He has four (4) children namely Christopher, Andrew, Anabella, and Gabrielle.

He was conferred with the honour of the Order of the Nation upon becoming Prime Minister of Jamaica, his official title is then:
The Most Honourable Edward Phillip George Seaga, ON, P.C., LL.D. (Hon.).


Back To Jamaican Prime Ministers
---
CARE to SHARE???... Share this awesome content with your friends now...
---
If you found this page useful, please feel free to subscribe to my weekly newsletter, The Jamaica Land We Love Digest. 
It gives you information every week about the new information that I have added to the site, including any new developments and great Jamaican stories from Jamaicans and lovers of Jamaica worldwide!


---

Other Great Articles You Might Have Missed
Visitors' Favorite Pages